ORGANIC & LUXEMBOURGISH BAKERY
Bakhaus is an organic and artisanal bakery and pastry shop founded in 1983 by Frank Obertin, who chose to make his bread with natural leaven. Our products are certified organic and have the label of origin "MADE IN LUXEMBOURG".
To this day, our bakers use the same strain of sourdough as well as certified organic flours home-grown in Luxembourg. Our own stone-grinding mill enables us to grind our wholemeal flours in-house.
Today, Bakhaus employs 15 artisan bakers, all of whom are passionate and dedicated to their craft.
Our new pastry laboratory allows us to develop a range of organic pastries as well as vegan pastries.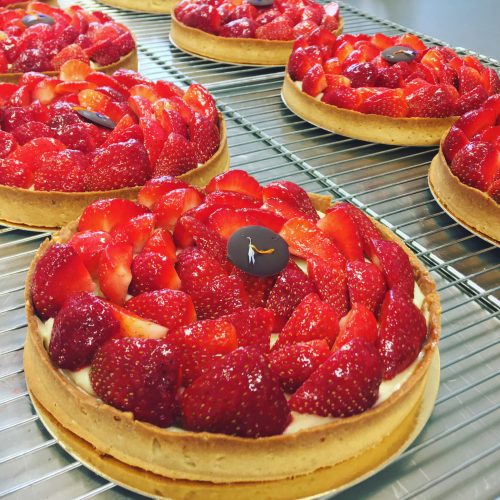 STRAWBERRY
Coming soon! Our organic strawberry tarts are arriving in stores next week. Almond shortbread, vanillia custard and fresh strawberries. All our ingredients are certified organic.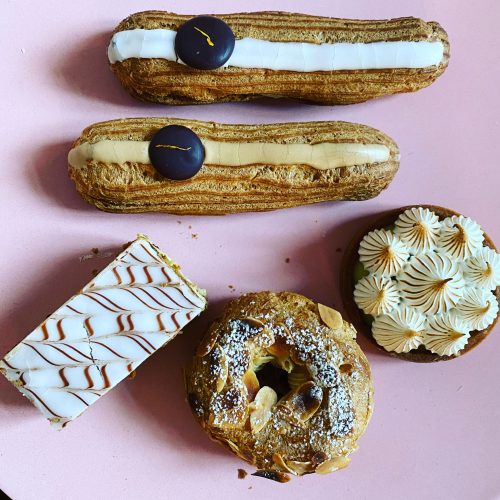 tea time

Our team offers a whole range of pastries every day: the famous éclairs, the unmistakable lemon meringue pies, the mythical opéra…
APRICOT NEST

Apricot nest is now available!
Discover our new organic "viennoiserie"
Check out our Instagram account and follow us on social media.